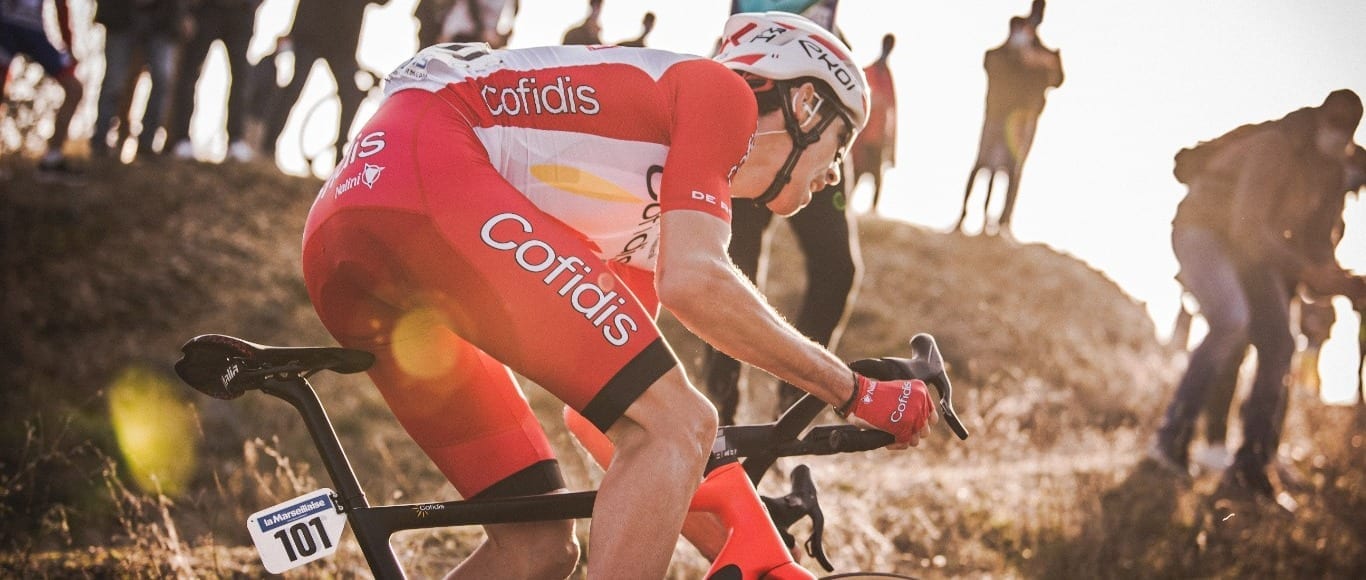 Cofidis extends sport sponsorship until 2025!
True to its commitment to uphold the values of diversity and inclusion within the company, the Group has extended its support for the parasport team. Preparations are also underway to build a women's team as of next year.
1996-2025: A long and wonderful story
In 1996, the pro cycling teams was created with increasing the company's brand awareness as its primary goal. Today, everyone knows Cofidis and what we do.
Twenty five years on, Cofidis Group continues to show the same passion and desire to excel. As such, the decision to back pro cycling still aligns perfectly with our values: "Combativeness, team spirit, solidarity and teamwork are the keys to success in a cycling team. All four of these qualities are showcased in our companies", explains Thierry Vittu.
"The cycling team has a huge influence on public opinion of our Group in terms of reputation, image and communications." This trend was illustrated in 2019 when Cofidis's brand awareness rating scored 82% (source D2D), and was observed worldwide since Cofidis's nine country locations also invest in the success of cycling.
Cycling and business: a perfect pairing
There are many parallels between the team and the company. Cofidis was the first professional cycling team to create a para-cycling section (in 2010). And this spirit of inclusion extends beyond cycling. To date, the 111 Cofidis Group employees with disabilities are perfectly integrated into the Cofidis team.
Lastly, as announced last January, Cofidis Group is preparing to create a women's team. Thierry Vittu added: "Our sports sponsorship reflects the Group's image and is firmly focused on diversity and gender equality."
This development is sure to instil pride in all our employees. For Cofidis Group, the next few years promise to be full of ambition!